Melting Massage Balm
Mustela's organic melting massage Balm provides long-lasting hydration to your baby's skin, from birth*. 
With its gel-to-oil melting texture, this balm is ideal to gently massage Baby - for a shared, relaxing moment of tenderness!
Its 100% natural origin formula including organic avocado oil and its new natural origin fragrance provide a unique sensory experience.
*Newborns out of NICU
Certifications
100% cosmetic ingredients natural origin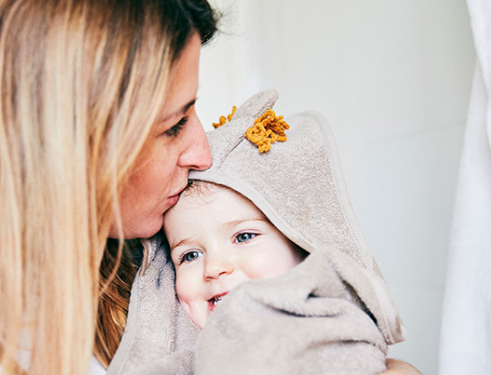 Touch is babies' first form of communication. Start a conversation!
Mustela's new organic, moisturizing Melting massage balm is ideal to give your baby a gentle, relaxing massage and share special moments of bonding and well-being together, as soon as birth*.
Its (luxurious) texture melts from gel to oil, to moisturize and nourish your baby's skin, thanks to organic avocado oil. With its 100% natural origin formula and fragrance, this balm leaves a unique scent on your child's skin.
Relaxed, your baby will fall asleep faster and will also wake up in a better mood! Cooler babies - rested parents!
Massage-handy, this balm comes in a jar developed by Mustela: our first 100% recycled and recyclable plastic jar (except for cap).
*Newborns out of NICU
Product safety & effectiveness
For guaranteed safety from birth, our skin care products are developed in cooperation with health professionals and must go through over 450 measures and tests.
of parents agree that massaging with this product contributes to their baby's well-being(1).
 
 of parents find that massaging with the melting balm improves bonding with their baby (1).
Clinically proven effectiveness.
• Massage benefits on Baby's skin
Long-lasting moisturizing effect: 94% agree(1).
Nourishes skin: 98% agree(1).
• Massage benefits on family's well-being
Relaxes baby: 84% agree(1).
Baby falls asleep faster: -22%, i.e. 7min faster (on average
25min at D1 vs 32min at D21)(1).
Parents feel calmer and more relaxed after the 1st massage:
74% agree(1).
Parents feel less tired as soon as the 1st application: -23%, and -30%
at D21(1).
(1)Clinical study conducted under dermatologic and pediatric control on 75 children, including babies under 3 months, over 21 days (% of satisfaction; self-evaluation).
Do you like to massage after baby's bath?
Step 1 

Take a small dab, it's enough!
Step 2

Apply a small amount onto dry, non-irritated skin and massage into your baby's skin, once a day.
Step 3 

Can you feel the texture melting from gel to oil?
Ideal for a 2 to 20 minute massage!
Step 4

Enjoy this special moment with Baby!
Feel like twisting your routine?
Massage your baby with the balm before bathing. Once in the water, it will turn into cleansing milk!
Our key ingredients
Organic avocado oil nourishes and protects your baby's skin.
We combined it with:
- Sunflower oil to moisturize and soften the skin.
- Organic glycerin to moisturize and lock hydration in the skin.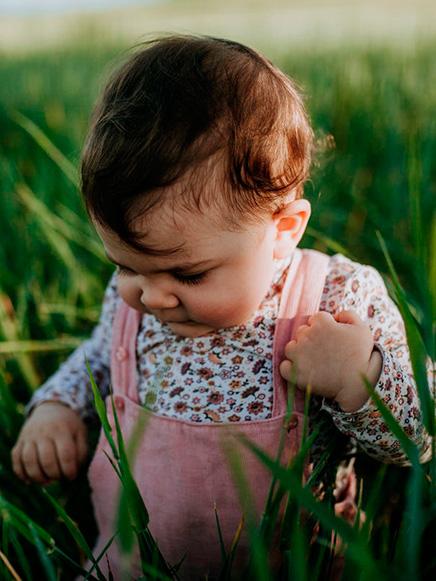 Ingredients
100% of natural origin ingredients. 
INGREDIENTS : CAPRYLIC/CAPRIC TRIGLYCERIDE, COCO-CAPRYLATE/CAPRATE, GLYCERIN, HELIANTHUS ANNUUS (SUNFLOWER) SEED OIL, AQUA/WATER/EAU, SUCROSE LAURATE, SUCROSE STEARATE, PERSEA GRATISSIMA (AVOCADO) OIL, PARFUM (FRAGRANCE).