What does organic product mean?
Updated on August 31, 2023
Created on October 19, 2022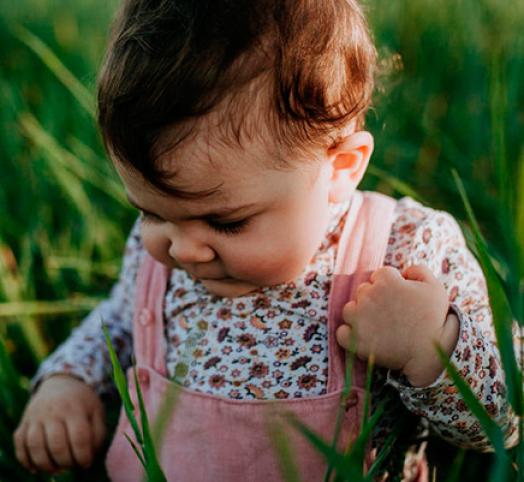 Today, consumers are increasingly inclined to use natural or organic products. Aren't you? How do you understand if a product is organic or not? A product may be natural but not necessarily organic. And when it comes to organic, many labels coexist and follow different rules. How organic can it be? Help! Without clear regulations, this exercise can be quite challenging. Here's some input to help you through the green labels…

Successful Mother Nature
When it comes to the agri-food sector, consumers are increasingly looking for:
-    Natural cosmetic products, i.e. composed of ingredients of natural origin, in majority
-    Certified organic products, i.e. products which favour organically farmed ingredients
Not so easy to differentiate these concepts… And what's more: there is no true regulation on the subject! Hence a multitude of labels that coexist – making it even more confusing.
"Natural" does not mean "Organic"
Although there is no official definition for a "natural cosmetic product", one generally considers it as "natural" when it contains at least 95% ingredients of natural origin. 
This means that the ingredients come directly from nature or that they have undergone simple processes like pressing, steam distillation, soaking etc.
The following ingredients are also considered to be ingredients "of natural origin":
-    Animal substances which have been produced naturally such as milk, honey, beeswax or jelly 
-    Natural mineral substances such as clay or magnesium
And remember: a product can be called "natural" but isn't necessarily "organic"!
"Organic" = Certified by a label
To date, no regulation will tell you what an organic cosmetic product is. Which means that for a product to be defined as "organic", it must be granted a label which indicates that it complies with this label's requirements. Most of these labels imposes the following rules:
•    A list of banned ingredients
•    A minimum percentage of organic and natural ingredients 
•    Compliance with specific manufacturing rules
But here's the issue: many different labels with different sets of requirements coexist.
A few Examples:
•    "Cosmébio ", a French association born in 2002 from the collaboration of a dozen cosmetic labs
•    "Nature et progrès ", an association which gathers consumers, farm producers and organic cosmetic professionals
To streamline these organic certifications and find common rules on a European scale, five labels (or certification bodies) joined to found the "Cosmos Standard"  in 2017.
What are the ingredients of certified organic cosmetics?
A minimum of natural and organic ingredients is required 

Certified organic cosmetics are largely composed of:
-    Natural ingredients: plant extracts, vegetable oils or essential oils
-    Organic ingredients, organically farmed
In a certified organic product, the minimum percentage of these ingredients can vary according to the granted label.
Please note: the water present in many cosmetic products cannot be called "organic" because it cannot be farmed. The same goes for minerals which come directly from nature. 
A list of banned ingredients 
All labels edict a common list of banned substances: 
-    Silicones
-    Mineral oils
-    Parabens
-    Sulphates
-    GMO
-    PEG 
-    Nanoparticles
-    Synthetic perfumes and dyes
-    Phenoxyethanol
-    Ingredients which come from animals, unless produced naturally such as honey, milk etc.
What about Mustela? 
Products of natural origin 

At Mustela, we always favour natural formulas. On average, all our products contain:
•    95% ingredients of natural origin: in our baby and child ranges
•    98% ingredients of natural origin: in our very sensitive skin range and nappy change products

Organic products

Some of the ingredients in our formulas are certified organic: especially the key active ingredients present in our Mustela skincare products. These are certified organic and come from responsible and sustainable channels.
Two certified organic product ranges

Since 2019, we have launched two certified organic product ranges: 
-    Our Maternity range: for stretch marks and breastfeeding 
-    Our 4-product range which can be used by the whole family, as soon as birth  

Commitments beyond organic requirements – rewarded by B Corp

Our eco-designed products go beyond organic requirements: we are continuously improving our packaging and strive to reach a zero-waste target by reducing plastic, using recyclable material, vegetable plastic, testing bulk products with glass refill containers etc.
And this is nothing new! Our long-proven social and environmental approach has already been rewarded in 2018 with the B Corp label – a very demanding label granted to selected companies whose operations have a positive impact on people and the environment.